'EZ STORE' Armour Coated Wire
( EZA )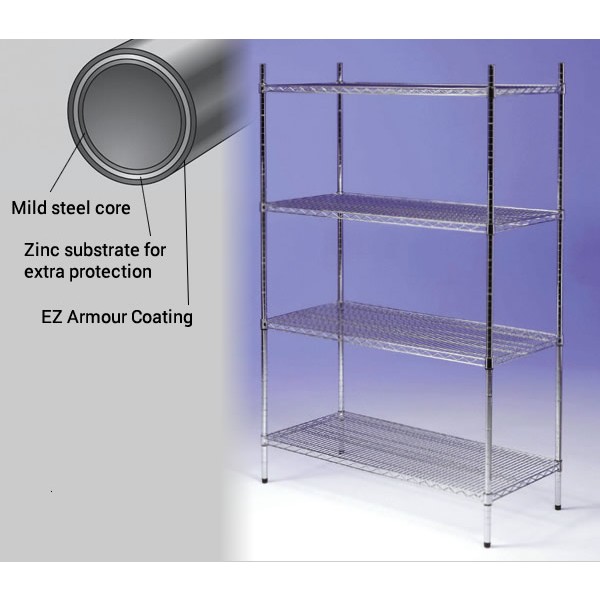 Wire shelving in available in either Chrome, Nylon, Epoxy or Stainless Steel finish resulting in all potential applications being covered.
This is a cost effective system which we offer in 28 different sizes in all formats.
In addition posts are grooved in 25mm increments allowing the shelves to be positioned at the optimum heights.
Heights
3 tier - 1650mm
4 tier - 1800mm
Lengths
600mm, 800mm, 900mm, 1000mm, 1200mm, 1500mm & 1800mm
Depths
300mm, 400mm, 500mm & 600mm
Options
Pre-fitted castor options:
Nylon 100mm diameter
Nylon 125mm diameter
Stainless steel 125mm diameter
Additional Information
Owing to the large number of size options for this product, please contact us to obtain the BIM/CAD files in .dwg format at the size points you require.
JPEG images of these files are available below.