Ali/Poly Removable Mat System update for 2022
23rd March 2022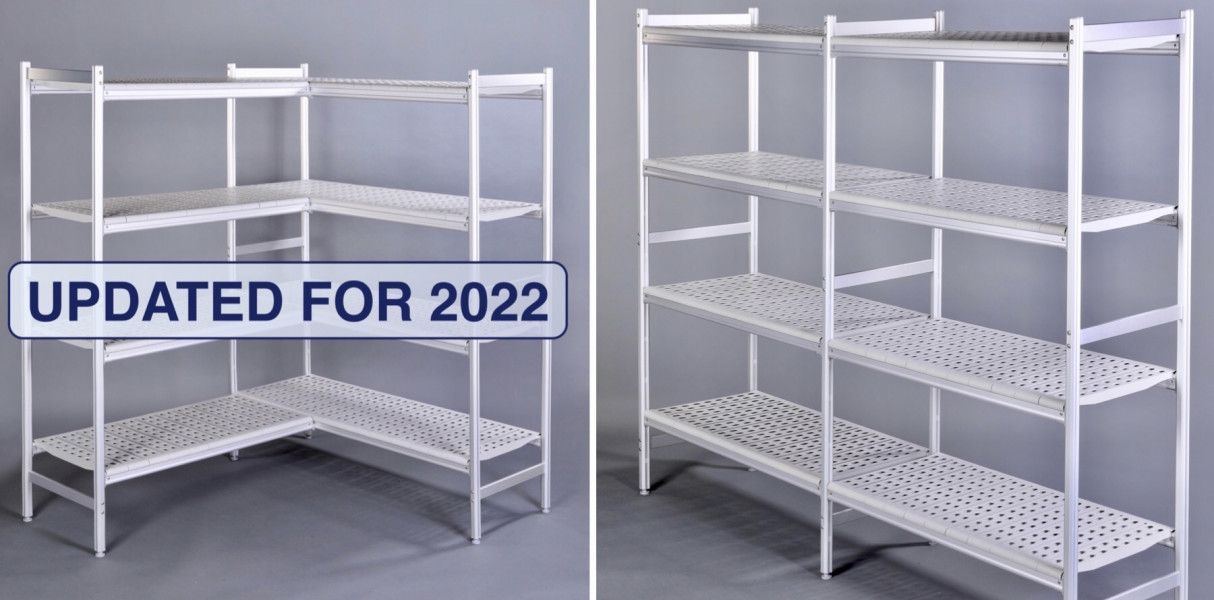 Another award winning year
12th November 2019
2019 has proved to be a successful year, highlighted by the fact we won the Light Equipment Supplier of the Year at the ENSE Spring Conference that took place in March - the fourth year in a row we have won this prestigious award. ENSE is the premier buying consortium of catering equipment and supplies in the UK that delivers results through the collaboration between manufacturing partners and distributor members. The continued development of joint marketing, annual meetings and training creates strong and successful alliances, which in turn guarantees increased profitability for distributors and growth in market share and turnover for manufacturers.

We are immensely proud of our hard working team and recognition within the industry always makes us extremely proud and determined to continue to strive for excellence.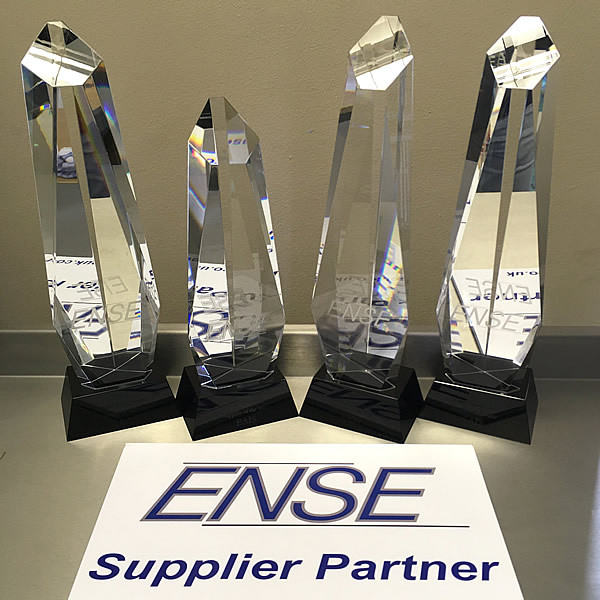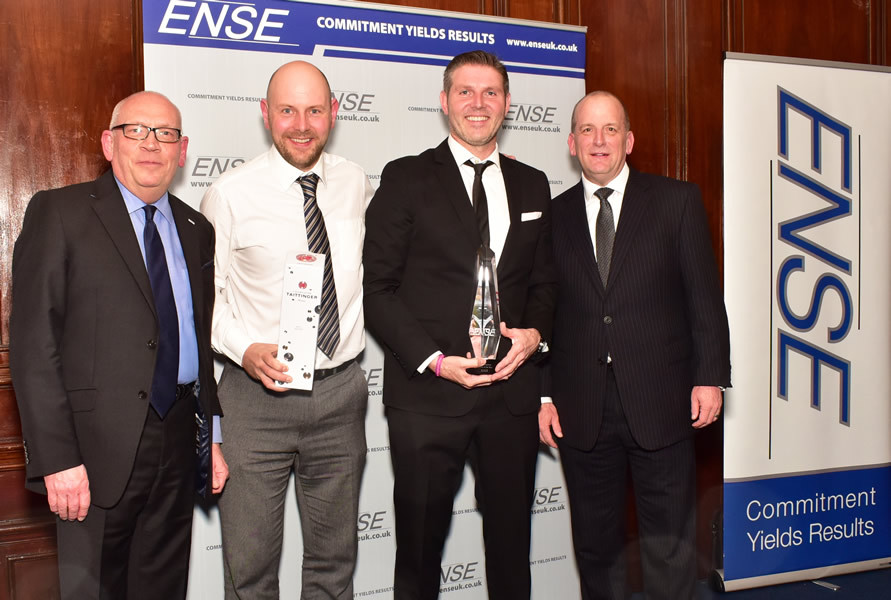 Chiller room storage at Michelin star hotel, Morston Hall
28th August 2019
Morston Hall is well known in Norfolk, and across the country, as an exceptional hotel and for its outstanding cuisine. Co-owner and chef patron is Galton Blackiston, a multi award winning chef and food writer who can also regularly be seen on high profile TV cookery programmes. Galton has received a number of accolades, with Morston Hall currently holding four AA red stars, four AA rosettes and a Michelin star for the past twenty years.
We are proud to have supplied and installed our E-Z Rack aluminium and polymer storage along with E-Z Store nylon wire shelving in the two chiller rooms at the hotel, which prides itself on supporting local, fresh and seasonal produce. A truly exceptional hotel and restaurant situated in a really lovely part of the north Norfolk coast, it is great to know our products are involved in the running of such a successful kitchen.
"EAIS have been helpful, efficient and a pleasure to deal with…"
Galton Blackiston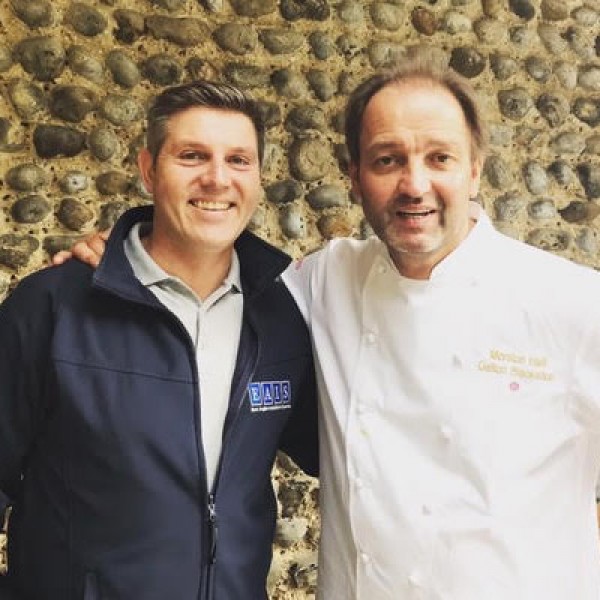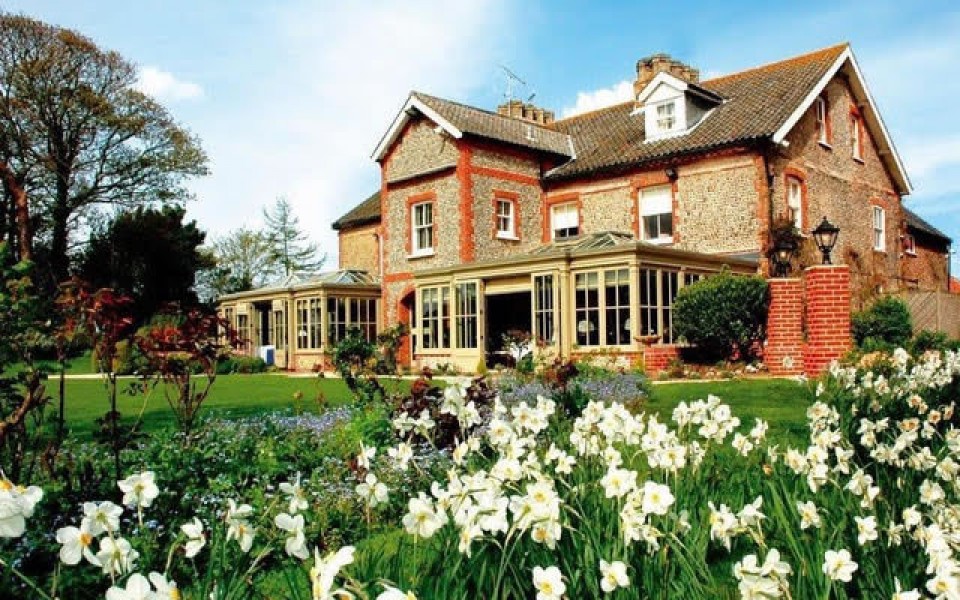 Celebrating 25 years with EAIS
20th August 2019
We were all thrilled to present these gifts to the backbone of our company this summer - Julie Hales - celebrating her 25th anniversary at EAIS. Every company has an unsung hero and Julie is definitely ours and it's been a pleasure seeing her grow alongside the business over the years. We thank you for all that you do Jules, it never goes unnoticed and is always very much appreciated. Here's to the next 25 years!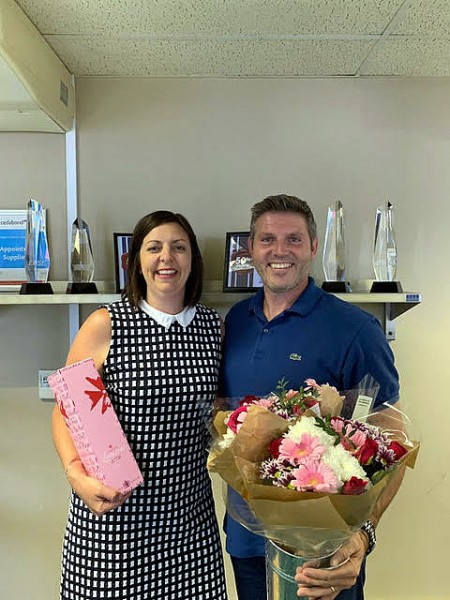 Creating a classical style pergola with a contemporary twist
19th August 2019
We were commissioned by Norfolk Living Kitchens in the heart of Burnham Market to create an eye-catching structure in the courtyard between the Norfolk Living shop and the Stable Studio, home to Norfolk Living Kitchens and Foras Stone flooring and tiling specialists. The design specification was to draw peoples attention to the showroom entrance through and beyond the shop and to entice people to go and have a look.
The structure was designed by Martyn Hall at our fabrication workshop in King's Lynn, and created from 304 stainless steel with laser cut panels for the 'roof', through which the sun leaves dappled patterns on the ground. Adam and Ben installed the structure on site and the joinery workshop team created chamfered solid oak posts to sit atop the pergola and give it a traditional twist, on an otherwise contemporary style. We have been reliably informed that the pergola has received a lot of interest and plenty of compliments - so are looking forward to creating similar bespoke structures for visitors to the Norfolk Living Kitchen showroom.
Norfolk Living Kitchens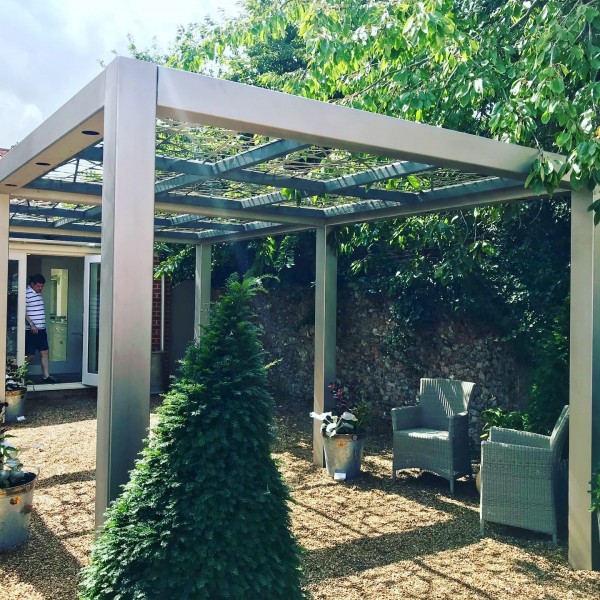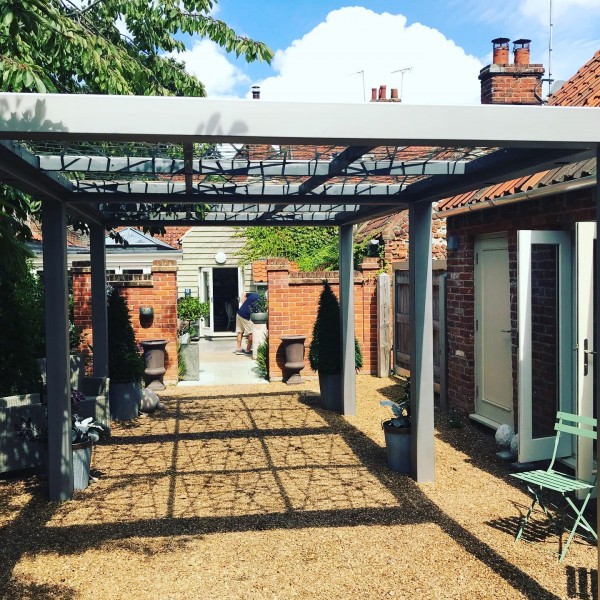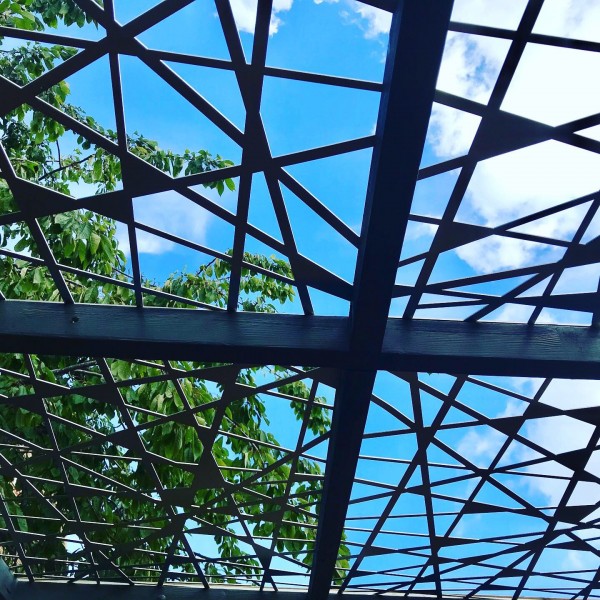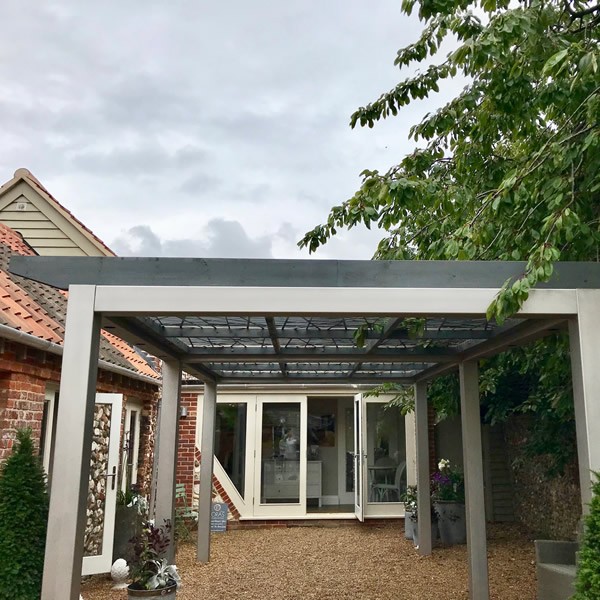 Award winning EAIS
8th July 2019
We were absolutely delighted to have been nominated for Cedabond's Most Improved Supplier of the Year in the Spring of 2019 and even more delighted to actually win the award at their Spring Conference which took place at Heythorp Park Resort in April. Everything we do at EAIS is a team effort and it is always hugely rewarding to be recognised and rewarded for all the hard work that goes on behind the scenes. The Cedabond Spring Conference is a prestigious event for the Catering Equipment industry, which attracts manufacturers, distributors and representatives of other associations, representing major end user groups.